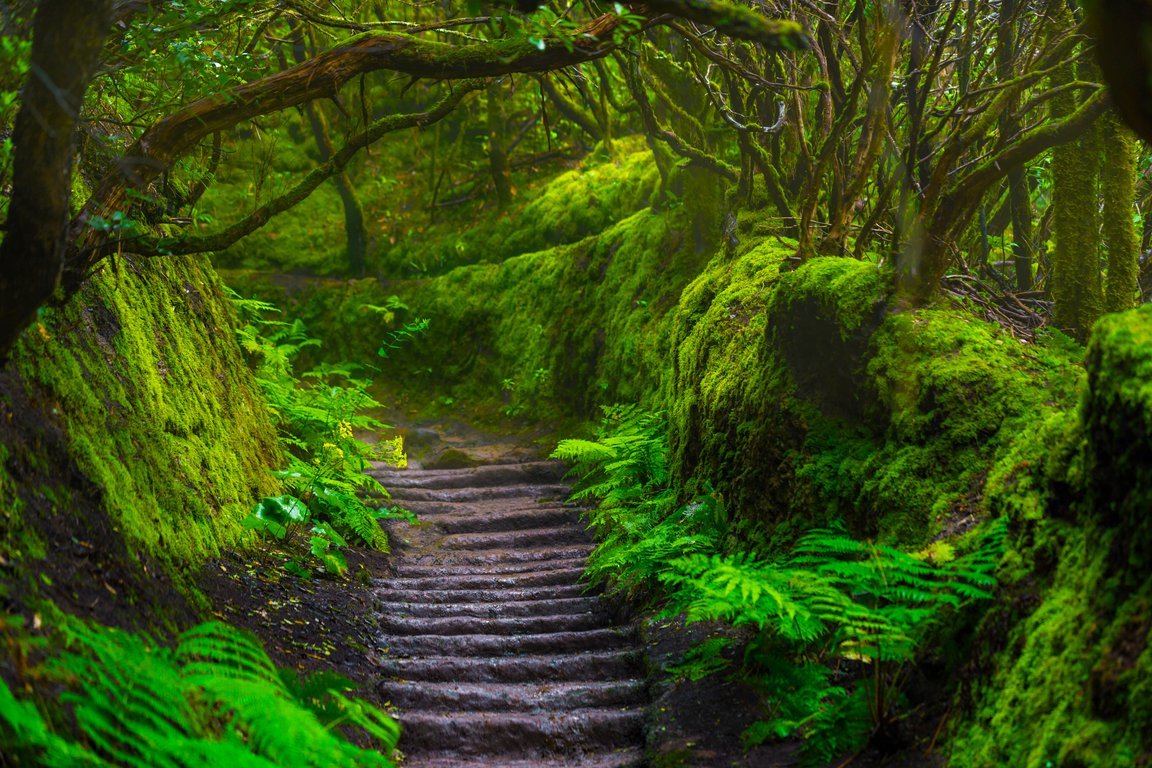 12 Sep

Instagram worthy activities in Tenerife (that you've probably never tried!)
Instagrammable activities in Tenerife (that you've probably never tried!)
Whether you love this island for it's quality 5 star hotels or it's 1€ pints of beer, there is a Tenerife for everyone, but if this blog post drew you in then we can make a pretty solid assumption that you want to make the most out of your visit, finding the most unique things to do in Tenerife and perhaps those activities that will make your friends say wow! How did you discover that place?!
Here are 5 Instagram worthy activities in Tenerife (that you've probably never tried!)
Explore The Enchanted Forest (El Bosque Encantado) in the Anaga Mountains.
If you thought Tenerife was all rocky, barren landscapes and black sand beaches, think again. The north of the island is made up of lush, green mountain ranges thanks to it's diverse climate (compared to the southern parts of the island) throughout the year. Anaga rural park (Parque rural de Anaga) hosts an abundance of secluded wild forest which is a world away from the busy resorts of the south. Perfect for hiking enthusiasts or travellers who love to venture off the beaten path and add a bit of mystery to their social feeds. We highly recommend a visit to Taganana, a beautiful and remote world heritage site declared by UNESCO. We found this blog which describes in detail some of the most beautiful hiking trails in the Anaga mountains: https://overhere.eu/blog/anaga-mountains-tenerifes-green-treasure/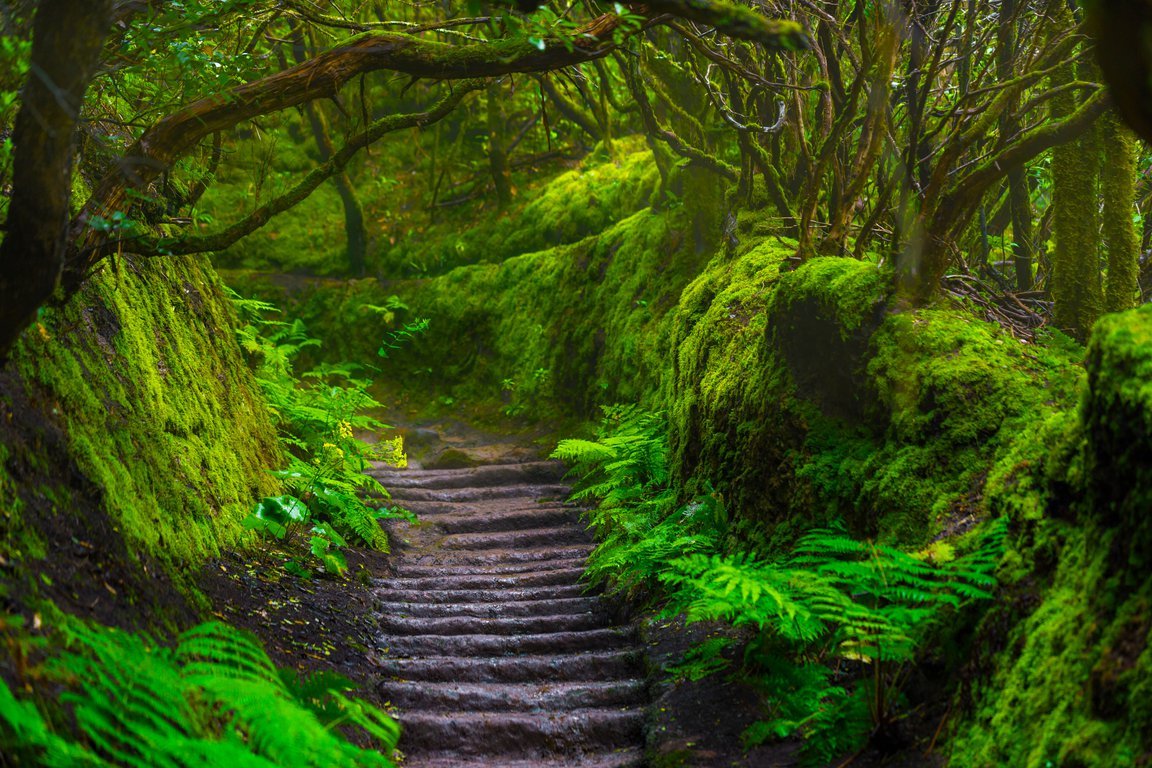 Dine Guachinche for authentic Canarian Cuisine
What on earth is a Guachinche we hear you say? Typical to the Canaries, it is a term to describe a local restaurant that serves up traditional food and drink from the region. Guachinche's serve up soul food that Is simple and yet utterly satisfying. Renowned Tenerife restaurant group Venture Restaurants have recently opened a Guachinche quite unlike anything else around. Located in the heart of Ifonche you can dine outdoors amongst the mountains or inside their unique cave restaurant. We highly recommend visiting for an afternoon that could include a four course traditional Canarian set menu with wine from their bodega, followed by the chance to pick your own selection of fruits from their trees whilst touring the grounds. You can even arrive by helicopter if that's your thing! Find out more: https://fincatresroquestenerife.com/
Cave diving and snorkelling at Cueve del Tancón
We may just be a short flight away from the British Isles but let's not forget that here in Tenerife, we're nestled comfortably close to the African coast in warm Atlantic waters. The archipelago's natural barrier makes for a perfect place to snorkel and our underwater residents and visitors may surprise you! One of our favourite safe and local spots is a sweet little cove (in front of Hotel Barcelo Santiago). There is no sandy beach here, but you'll find plenty of flat rocks to lay your towel whilst you dive in with your flippers and goggles and meet an abundance of marine life. Once you've spent a couple hours relaxing and snorkelling in the cove, why not watch the adventure seekers dive into one of the natural pools and caves, it's not for the faint hearted and you need to monitor the tide for safety, but the locals can guide you. It's certainly one of the most Instagram worthy things to do in Tenerife and something you won't find in the travel guides.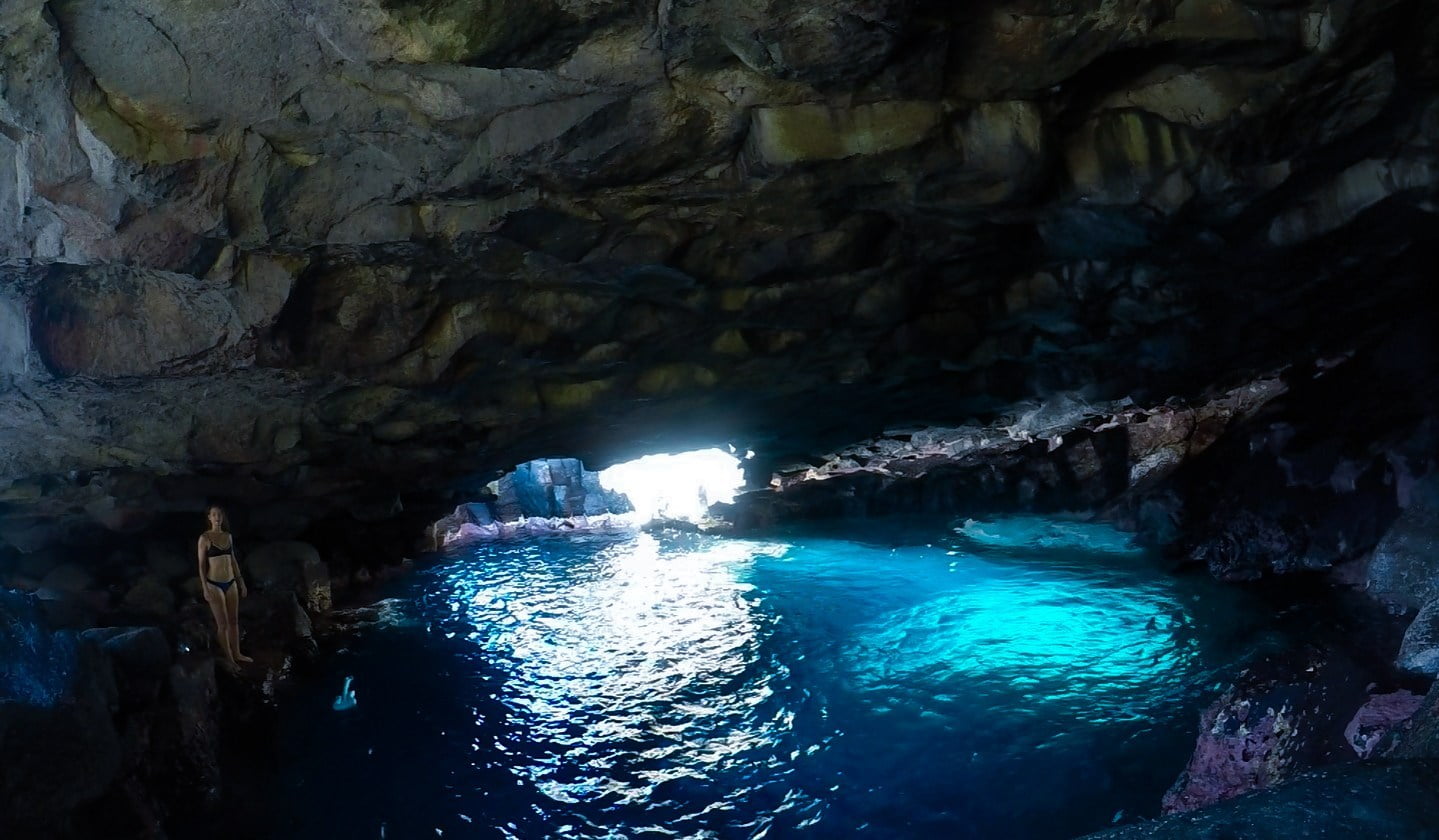 Take to the skies with tandem paragliding in Tenerife
One of the best things to in Tenerife (we're biased but once you've tried it for yourself we're sure you'll agree) is tandem paragliding. One of the only ways to truly appreciate the magnitude of Tenerife's dramatic landscape is to view it from above. A tandem paraglide is a safe and exciting activity that will involve you soaring from a height of 1000 metres above sea level , over rugged mountain tops and subterranean barrancas, local villages nestled into the hills as well as taking in breath-taking coastlines that span the south of Tenerife. With Airsports Tenerife, you can enjoy a forty-minute tandem paragliding experience that will feel unlike anything you have ever felt before. Soar like a bird as our experienced pilots play with thermals to give you the ride of your life before enjoying a relaxed and smooth landing on the beaches of picturesque La Caleta. Paragliding in Tenerife isn't for everyone, but it really should be! All you need is a spirit for adventure and a sturdy pair of shoes to aid you in the take off and landing. In no time at all you'll be flying freely like a bird with no engines and no distracting noises, allowing you to absorb each and every moment of your time in the air. Find out more about the Airsports Tenerife pilots and their flying experience.
BBQ amongst lush pine forests
Tenerife is made up of an abundance of bars and restaurants, finding somewhere for lunch or dinner will never be difficult. But why not try something a little different on your next holiday in Tenerife. Get yourself down to Mercadona (or even better a local butchers) pick up your favourite meat, fish and veggies, pack a cool bag and head up to one of the impressive BBQ spots nestled high In the mountains of El Teide National Park for an experience the family will never forget. Escape the masses and take in fresh mountain air as well as awe inspiring views over the south coast of Tenerife. For a list of some of the most established spots take a look at one of the official pages, you can find out here if any areas are closed (forest fires can be an issue in the high summer months and BBQ's can be banned for a short time, so it is worth double checking before you visit)